Windows
Whether building a new home or upgrading to today's standards, Direct Windows and Doors has an extensive range of windows to fit every need. When you choose Direct Windows and Doors, you can take comfort in knowing you're investing in quality windows built just for you.

Architectural Shapes
Available in a wide array of shapes, architectural windows are an excellent way to add a personalized touch to your home. These sealed glass windows can complement existing window arrangements or stand alone to improve the lighting and look of a room or hallway.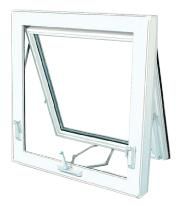 Awning Windows
Awning windows are famous for their functional properties and the ability to blend well with the overall design of the house. These windows open from the bottom to allow free air flow and when it rains, to keep the water from coming into the house. When installed above fixed panels these top hinged windows provide best air circulation.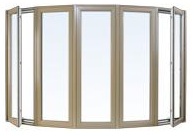 Bay and Bow Windows
Bay and Bow windows are commonly used to provide the illusion of a larger room. They are used to increase the flow of natural light into a building as well as provide an enhanced view of the outside that would be unavailable with an ordinary window. It is for these reasons that bay and bow windows have become an architectural staple in many urban communities.

While bay windows are generally composed of three windows (two side casements and a large fixed window), bow windows are composed of four or more equal size window units, with casements on each end.

Casement Window
Structural frames to meet any construction design (1/2",1-1/4", 2" attached brickmould)
High viscosity extrusions made of original vinyl pallettes. No warp or change color. Unlimited time warranted.
Architectural exterior sash
Low E, Low E2,Triple glass with argon gas fill
Triple weather seals
Super Spaser technology for a longer lasting and more energy efficient window
Fully fusion welded sash and frame
Black co-extruded glazing for improved aesthetics and to resist discoloration
Truth™ Encore folding handle that won't interfere with your window covering and requires 33% less effort to operate
Multi point locks strategically located for added security.
Full 90° opening for easy cleaning. Scissor-style awning hardware
Spring loaded full screen; offers the strongest and most durable screen on the market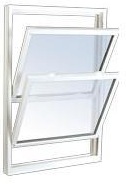 Double and Single Hung Windows
Architectural exterior sash
Low E, Low E2,Triple glass with argon gas fill
Triple fin weather seals
Super Spaser technology for a longer lasting and more energy efficient window
Fully fusion welded sash and frame
Multi cavity, sloped stepped sill
Constant force balance system for smooth and easy operation
Decorative cam action locks
Low profile tilt latches
Easy-to-clean tilt-in sash
Night latches (optional)
Full or half Screen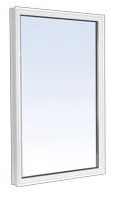 Fixed Casement Window
Designed to couple with Casement and Awning units only.
Black co-extruded seal surrounding the glass for added aesthetics and to prevent discoloration.
Triple weather seal - black fin seal around the sash and dual bulb gaskets around the main frame
Fully fusion welded sash
Low E, Low E2,Triple glass with argon gas fill
Structural frames to meet any construction design (1/2",1-1/4", 2" attached brickmould)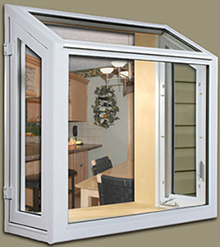 Garden Windows
30" Sloped Head for maximum drainage
Low E Argon Superspacer
Insulated bottom for maximum energy efficiency
3/8" beveled edge glass shelf
Removable screen for all vented areas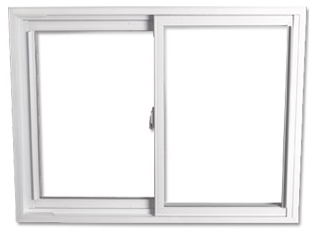 Liftout And Tilt Slider
Architectural exterior sash
Low E, Low E2,Triple glass with argon gas fill
Triple fin weather seals
Super Spaser technology for a longer lasting and more energy efficient window
Fully fusion welded sash and frame
Multi cavity, sloped stepped sill
Ergonomic pull rail
Low profile tilt latches
Decorative cam action locks
Easy-to-clean tilt-in or lift-out sash
Night latches (optional on tilt sliders only)
Friction slide for years of operation
Full or half Screens